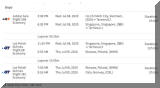 Martin's return ticket to Norway. Hope the plane flies. Which it doesn't do. Cancelled.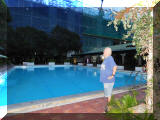 The pool at TrangVien Dong hotel is Martin's favorite place in Nha Trang, Vietnam.
Martin has visited Vietnam before. This is the 5th visit
If you don't chose a trip above, you will be forwarded to the latest page, Vietnam, March 10 - July or August??, in 15 seconds.