May 8-11
Tuy Hoa - Saigon Hotel
May 15-17
Tuy Hoa - Saigon Hotel
May 28-30
Tuy Hoa - Saigon Hotel
Any questions ?
Use email or
+47 901 83 492
+847 7753 6063
Martin went for a New Year's Party with Phuong, vor- and nachspiel at Jelly Brew Pub.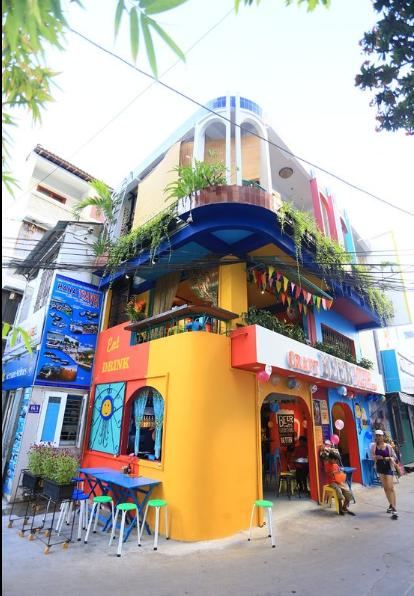 Jelly Brew Pub across the street from Martin.
Martin and Truck, his favorite waitress at Jelly Brew Pub. Vorspiel.

Truck and one of her favorite guests.

Martin and De, Martin's trusty bike driver. Watch the drive.

Fancy building mostly empty today due to no tourists.

Wavy beach in the evening.

Philippe from France, hardly any English skills at Phuong's Party.

Party goers.

Nice man and Martin.

Martin and Phuong.

She is not a Muslim, she is only cold. The temperature is 24 degrees centigrade.

Phuong's nice friend.

She is serving Philippe and another Frenchman some nice VN food.

Phuong's friend in the background with Philippe in the foreground.

Dinner table with the wife of the pipe smoker.

Phuong is singing karaoke.

Close-up of Phuong in action. Watch the video of the party taken by Phuong.

Typical karaoke-screen with the text to be sung.

Lovely VN food. Martin likes the hotpot with live fires on the table.

The kitchen staff, Phuong's boss to the left.

Water pipe is popular among the VNs.

They mix champagne and vodka in a drink. The vodka is only 29% strong. Weak for a vodka.

Phuong's boss.

Phuong's friend also have a go at the karaoke.

Martin with Max in the middle and Allan to the right.

Nice fellas from England at the nachspiel at Jelly Brew Pub.
On Friday January 1st, was the first week of a hopefully better year, 2021.