Feb 19
Back to
Nha Trang &
Tuy Hoa
Any questions ?
Use email or
+47 901 83 492
+847 7753 6063
We left after a nice dinner at Alpaca. Train departed at 2000 hours. We arrived at 0435.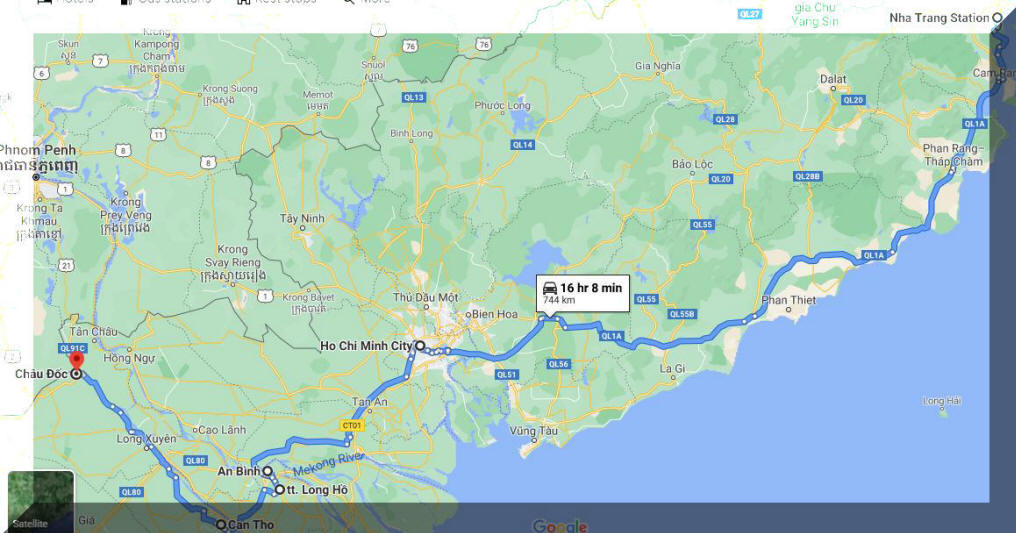 The trip took 8,5 hours with the train to Saigon. And from there to our first stop, An Binh. See map.
On Friday February 15th, we arrived in Saigon at 0430 and took a private car to An Binh.