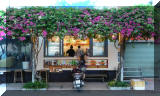 Martin's only watering hole in Nha Trang these days.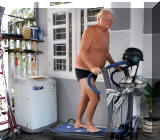 Martin hard at work on Phuong's treadmill twice a day during lockdown.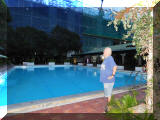 Fortunately, the pool at TrangVien Dong hotel has opened.
Martin has visited Vietnam before. This is the 5th visit
If you don't chose a trip above, you will be forwarded to the latest page, Vietnam, March 10 - June 8, in 15 seconds.