Jan 28
Shooting range

Jan 29
Back to Saigon
Any questions ?
Use email or
+47 901 83 492
+847 7753 6063
June was sick and we spent most of the day in bed before visiting our restaurant from yesterday.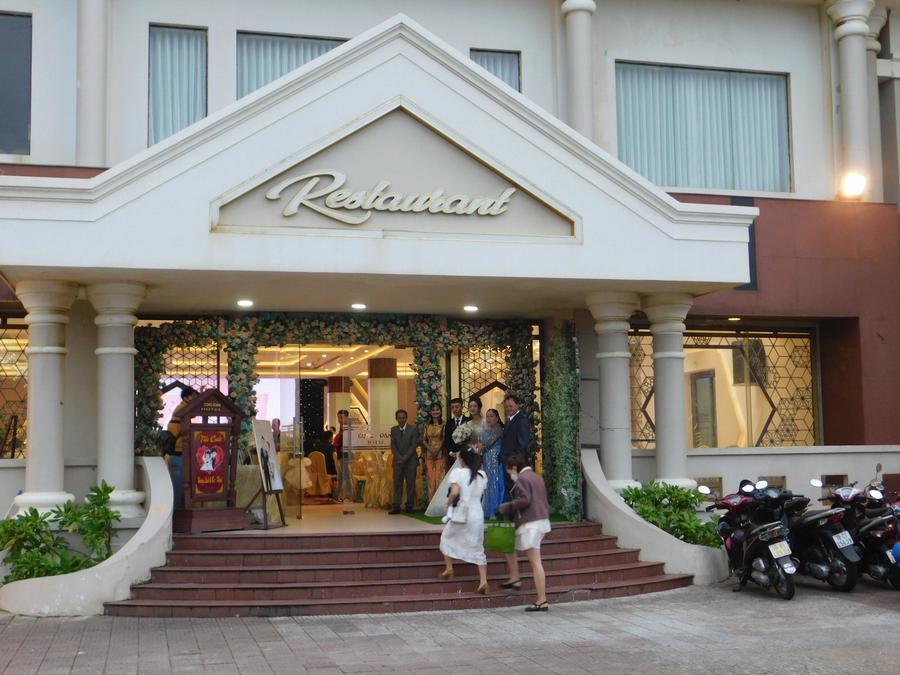 They had wedding next door.
First we went to the restaurant around the corner. It was closed.

June wanted to play around first.

We then took a taxi to our favorite place, Quan Oc, 117 Lê Trung Kiên, Phuong 2, Tuy Hòa, Phú Yên, a local restaurant.

A very folksy restaurant with excellent seafood selections.

ViAnh and the waitress from the day before.

We had 6 dishes, two of them twice.

Martin's oysters being cooked on a charcoal grill.

Martin enjoys his beers.

Martin with Rachel in the background.

The whole table with some of Rachel's friends in the background.
On Wednesday February 1st, it was time to go to Nha Trang for 2 months.