Mar 19 - Sightseeing with dinner
Mar 24 - Last lazy day. Soi 79
Mar 25 - Off to Nha Trang
Any questions ?
Use email or
+47 901 83 492
+84 777 536 063
Martin enjoys his simple life with sleep when he wants to, swim beer and PC. Tonight he went to a fish restaurant near by. Unfortunately, the menu was in Vietnamese only and Martin couldn't eat there.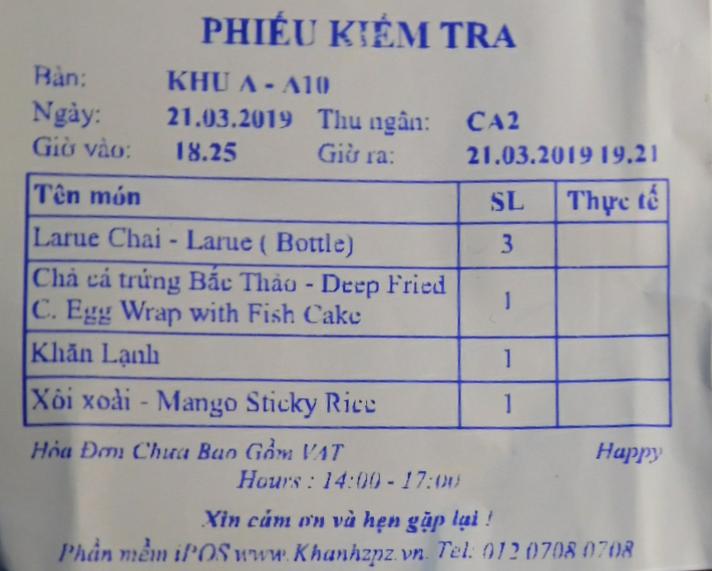 This is a bill check the restaurant gave you. Here you can check what you have eaten before the give you the check. Smart idea and Martin hasn't seen it before.
On Friday March 22nd, it was time a city tour of Da Nang.