Daily activities
August 2006
Sep 2006
More data?
Use email or
+47 901 83 492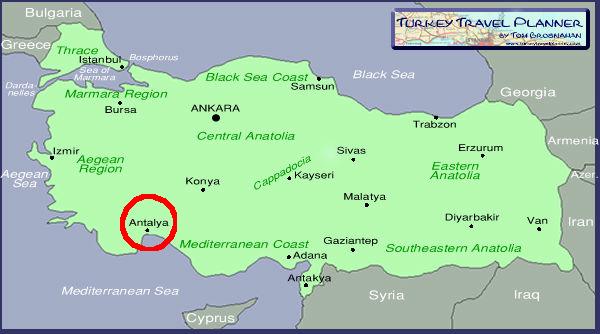 Martin with his happy traveling hat. The picture was taken on a beach in Egypt during 2003. Above you see the map of the Turkey where Antalya is marked. This was the resort that Martin Went to.

To the right, a map of Alanya in relation to Antalya where we landed and the bombs exploded. Alanya is some 150 km from the airport. A full two hours boring drive.

This is the detailed map of Alanya where the hotel where we stayed, The Prince Hotel, is marked. It's some 120 km to the South of Antalya.
The pictures above and below are thumbnails, meaning they are small copies of the real thing. You just click on the thumbnails, and you get the full picture in a separate window. And depending on your browser, it may be a little smaller to fit your screen size.
Just click the enlargement button to see the full picture. It looks like this

.
Departure from Tønsberg on August 26th
To the left, you have a map showing the whole of Norway.

To the right, a map showing the Southernmost part of Norway where Nøtterøy and Sandefjord airport is marked.

Limousine service at the ready with GoldiLocks as a driver.

Isn't Martin's car lovely? It's 20 years this coming December.

Crummy as it may be, Marin loves his old, trusty, 4wheeler.

At the local airport, just across the fiord from where Marin lives. Its official name is Sandefjord Airport, Torp. See the map above.
After an pleasant flight to Antalya and a few beers, we arrived in good health and ready for the day.